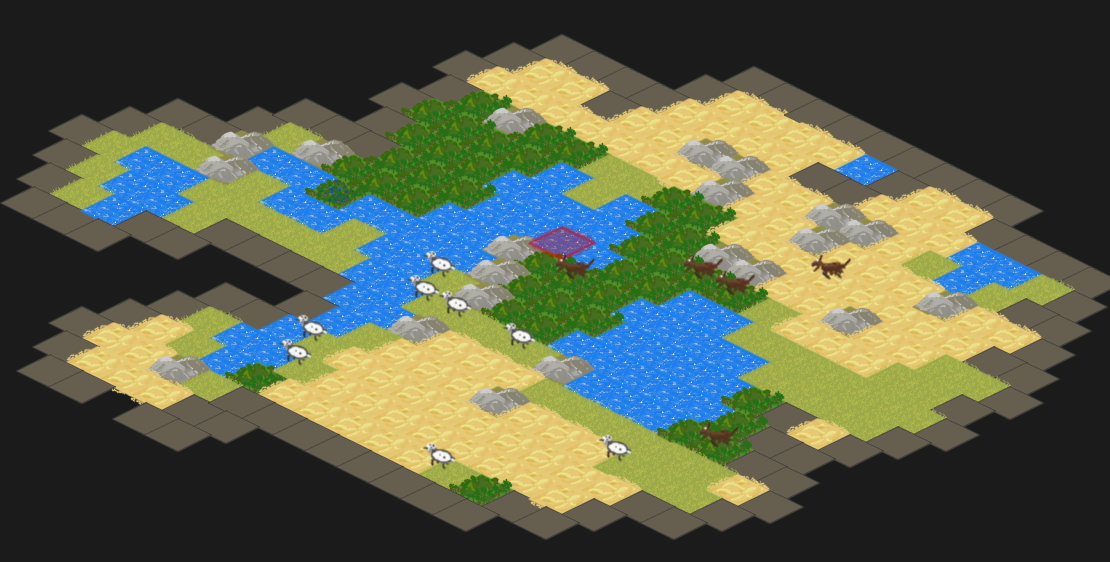 Blocks of Life
A downloadable game for Windows and Linux
Conway's Game of Life meets SimEarth
Create a Thriving World!

Place items from the stack in the map to create your world. In challenge mode, you loose in case the stack is full so pay attention to the stack size.
All items have an influence on the neighboring tiles, which may cause them to change.
As time advances, new tile types and life forms become available. If living beings are placed in congenial places, they'll procreate and spread.

In later stages, human beings can create cities. Humans placed on different tile types will have different traits and "feed" differently. When cities appear, these different traits will manifest as different civilizations.

Changelog

1.0.0 - 21 Mar 2018


more simulation improvements and bugfixes
added a scoring system (for challenge mode only)
added a brief "how to play" screen


0.8.0 - 15 Mar 2018


TONS of simulation improvements
added a main menu and 2 different play modes
added a pause menu with shortcut keys info
added audio (partially)
added some more stats in the info bar
added game over conditions and era progression conditions

0.0.3 - 9 Mar 2018


map-based climate
two new tiles: ice and tundra
random start position
humans
cities (first trial)
simulation improvements

0.0.2 - 6 Mar 2018

simulation improvements
added more animals: mouse, snakes, fish, eagle
life overlay
improved input controls

First public "release" 0.0.1 - 2 Mar 2018
Keys

cursor to move (hold shift to move faster)

spacebar to place current tile/item
[1-3] move to/from helper slots
F to toggle full-screen
L to toggle life overlay
A to toggle living beings visibility
Download
Click download now to get access to the following files: